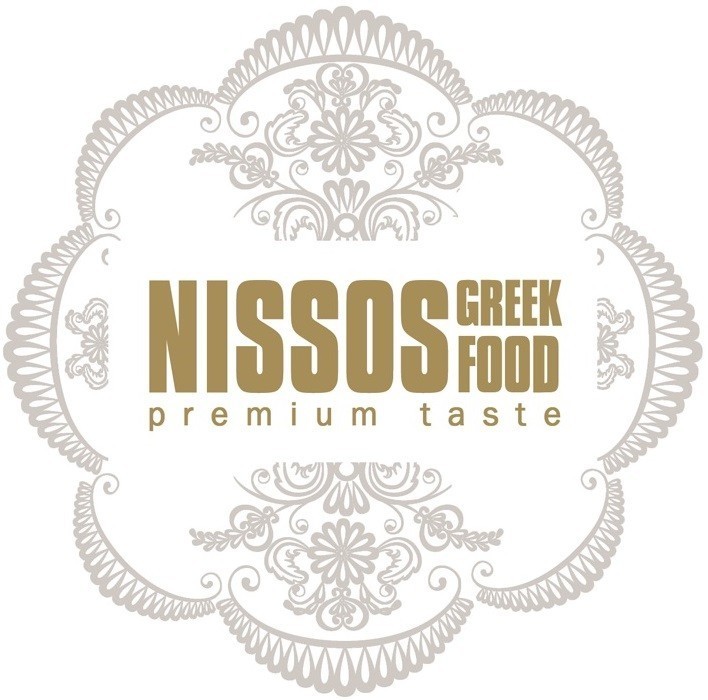 NISSOS GREEK FOOD

NR.128, AGIOU ANTONIOU STR.
GR-152 38 HALANDRI
ATHENS - GREECE
MOB.0030 697 406 9896​
TEL.0030-213 044 1571
FRESH
TOMATO SAUCE
from Lesvos island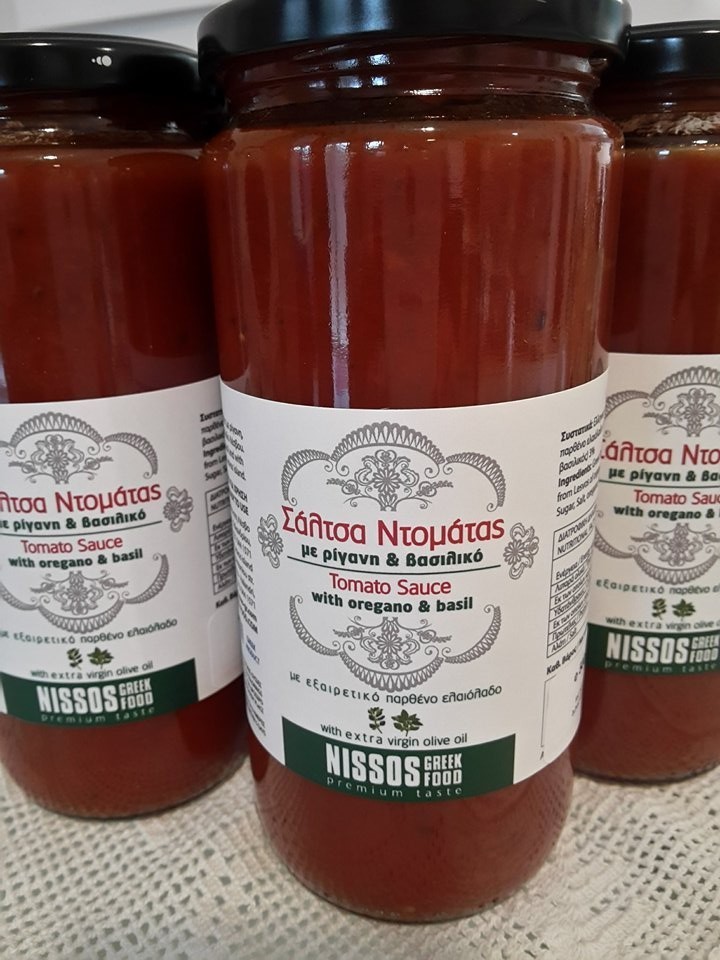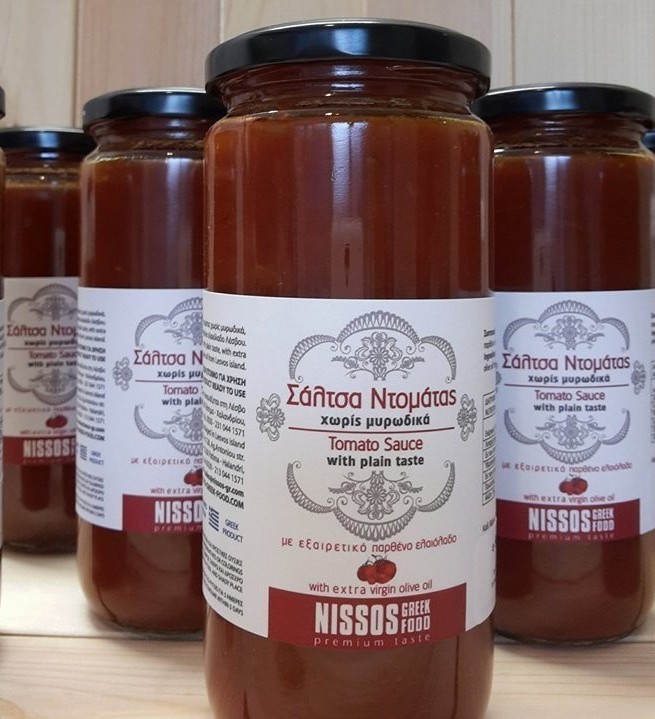 Our FRESH tomato sauce is made with delicious tomatoes grown locally, with the advantage of strong sun and fertile soil of the island of Lesvos.
It's a "home made" product, slowly cooked, following mom's recipe ,enriched with golden local organic extra virgin olive oil .
In plain natural taste or with the addition of strong local aromatics - oregano and basil or thyme- Nissos Greek food fresh tomato sauce is a delicious product READY TO USE in numerous culinary creations : pizza and pasta, sοuvlaki and kebab, soutzoukakia or kapama, omeletes and dips, vegetables , eggs, fried fish etc… Enjoy!
Available Packaging :
GLASS JAR – 480g. GLASS JAR – 1.5 LT